Informed by insights from our current and former clients, peers in the social sector, Wellspring Consulting, and our team, Equal Measure has embarked on a refinement of our strategic direction – what we call a "journey of strategy, learning, and impact."
For more than 30 years, Equal Measure has partnered with organizations to make communities stronger, healthier, more equitable, and more inclusive. But we want to go further. We want to have a more direct impact with our clients and partners, aligned with issues that we care deeply about. And we want our work to translate clearly into the enduring program, policy, and systems changes that our clients seek. As such, we have repackaged our services – with more bundled, customized offerings and supports – to strengthen our understanding of our clients' organizational practices, and deepen our partnerships.
What does this "journey of strategy, learning, and impact" mean in practice?
While Equal Measure will continue to engage with clients in design, evaluation, capacity building, technical assistance, and communications – five areas that represent the core of our expertise – we will do so in a way that is interdisciplinary and complementary. Through bundling these services, we will become better positioned to meet clients where they are, at any phase of their program or investment – working in concert to clarify project goals, support implementation, engage in learning and plan improvement, conduct evaluation, frame narratives to have the strongest impact, and share what we have learned together with the field.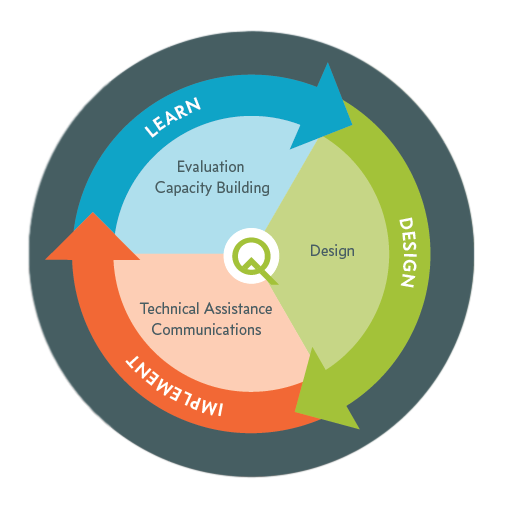 As Equal Measure moves forward with this strategic refinement, we will continue to draw on our organizational values that balance passion with pragmatism, thought leadership with self-reflection and humility, and rigor with flexibility. And we will remain steadfast in our deep commitment to upholding diversity, equity, and inclusion inside our organization, across our customized services, and in every engagement.
We welcome your continued contributions, insights, and partnership at every step of this journey.
▲▼▲