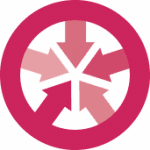 For more than 30 years, Equal Measure has worked in a mosaic of communities to elevate insights, shape social investments, and fuel sustainable social change. Through our work, we have witnessed how structural inequities are imbued in policies, practices, and systems. These experiences have forged our deeply ingrained organizational commitment to diversity, equity, and inclusion (DEI), which we consider a journey with our team, clients, and social sector colleagues. 
Equal Measure takes this commitment seriously. While we acknowledge that this is a process of ongoing learning, we aspire to adopt tangible, sustainable DEI policies and practices that are guided by our organizational mission and rooted in our values. We believe that these policies and practices will strengthen our ability to carry out our three guiding organizational principles:
Project leadership and excellence;
Thought leadership and business development; and
Organizational leadership.
While there are many interpretations of diversity, equity, and inclusion, we define these concepts as follows:
Diversity
Within our organization, Equal Measure views diversity through a broad lens of many lived and professional experiences – including race, ethnicity, gender, religion, sexual orientation, immigration status, military background, able-bodiedness, language, educational pathways, and interdisciplinary expertise. In a diverse environment, we believe that individuals with these unique voices and viewpoints must be heard and honored in meaningful, substantive ways.
In our project work, we view diversity from the starting point of race, ethnicity, and gender. We have adopted this lens because so many individuals in the communities where we work face seemingly impenetrable structural inequities, at which race, ethnicity, and gender are at the core. While race, ethnicity, and gender are prevalent in our current portfolio of projects, we anticipate drawing from what we learn in these engagements to address a broader definition of diversity over time.
Equity
Equity exists when individuals, in any community or organization, have equal opportunity to overcome structural barriers and achieve success. When equity is present, all perspectives are acknowledged and considered, and people can truly exercise agency and power when making decisions that affect their lives.
Inclusion
Inclusion exists when barriers to participation in decision-making processes are eliminated. In an inclusive environment, everyone has the space to equally voice their perspective, regardless of background, when making decisions. As well, all points of view have equal consideration when solving problems or implementing solutions.
With these definitions at the core, we are adopting a multi-faceted commitment to build, refine, and rigorously assess a series of internal and external organizational DEI practices:
Project Leadership and Excellence
We will guide our clients to design, implement, and assess program strategies that tackle structural barriers rooted in racial, ethnic, and gender inequities. As a critical component of this effort (and as reflected in our most recent client survey), we will ensure that our clients understand how these barriers affect their desired outcomes, and that they acknowledge that our DEI practices are intended to address these barriers.
We will adopt DEI best practices into all of our client engagements, to ensure that we integrate the best field thinking into these projects. Drawing from AEA guidelines, the Race Matters toolkit, and from our own Culturally Responsive Consultancy guidelines, these practices include integrating culturally responsive approaches into our data collection protocols, analysis, and reporting – so that we can better understand the historical and systemic factors affecting the communities in which we work.
We will aim to build stakeholder and community engagement processes into our work, and ensure that each of our projects includes an element of capacity building. Through infusing these engagement processes and capacity building into our projects, we will be in a stronger position to amplify initiatives that advance more equitable policies and practices in communities.
Thought Leadership and Business Development
We will align our thought leadership to focus on transformative systemic change, emphasizing an asset-based approach. Through our thought leadership and communications, we will push our clients, colleagues, and peers toward dialogues about opportunity and healing, with the inclusion of different voices and perspectives. These dialogues will focus on improving pathways to education, careers, access to health care, safe neighborhoods, and financial empowerment.
We will inspire new, and inform current conversations about the role of DEI in the development and evaluation of philanthropic investments. We will explore the role of race, ethnicity, and gender in areas such as cradle to career education, workforce development, youth economic development, and community health. Among the questions we will ask are: How can we integrate the voices, perspectives, and lived experiences of historically underrepresented individuals into community partnership decision making? and What role can a focus on equity play in helping funders, community leaders, and other institutional stakeholders reduce structural inequities?
We will seek out funders, clients, Associates, and partners who are deeply invested in finding solutions to eradicate inequities. We will work with organizations that have demonstrated a tangible commitment, over the course of many years, to design and implement program strategies that tackle racial and structural inequities in communities across the nation.
Organizational Leadership
We will sharpen our talent management practices to ensure that we attract, nurture, and retain staff who directly reflect the organizational diversity we seek. We will continue to engage in proactive outreach and recruitment for diverse candidates at all organizational and Board positions, and infuse culturally responsive practices into our staff and Board onboarding, performance assessment, and professional development initiatives. We will implement a comprehensive professional development curriculum that integrates DEI and CRC practices at its core. We will also integrate DEI capacities into performance assessments, so that our staff can apply what they have learned, increase their knowledge, and shift practices.
We will ensure that our mix of business partners and vendors is inclusive of our definition of diversity. We will become more diligent in identifying and contracting with organizations that share our commitment to DEI. This practice will extend to all phases of our operations – including human resources, finance and accounting, and communications.
We will adopt financial investment guidelines that clearly reflect our organizational commitment to DEI. Given the passion for DEI expressed by our team in employee engagement surveys, and as articulated by our Board, we believe that these principles must also inform how we plan for Equal Measure's financial sustainability. We will develop guidelines, reflective of our values, to ensure that we invest in organizations that are steadfastly committed to tackling structural inequities.
As a fundamental component of our commitment to DEI, Equal Measure adheres to a comprehensive non-discrimination policy. We do not discriminate against any person on the basis of race, color, creed, national or ethnic origin, religious or spiritual affiliation or non-religious or spiritual affiliation, age, sex, gender identity, sexual orientation, marital or parental status, disability, health, source of income, urban or rural geographic connection, familial class, immigration status, or status as a veteran in our employment practices, client engagements, and activities.
We look forward to working closely with our team, clients, and colleagues in the field to ensure that the principles of diversity, equity, and inclusion remain central to each of our endeavors. And we encourage our counterparts in the social sector to check their biases, misconceptions, and gaps in knowledge, in order to contribute to a productive and open dialogue.